Holiday Inn Long Beach Airport
2640 N Lakewood Blvd., 90815 Long Beach (LA)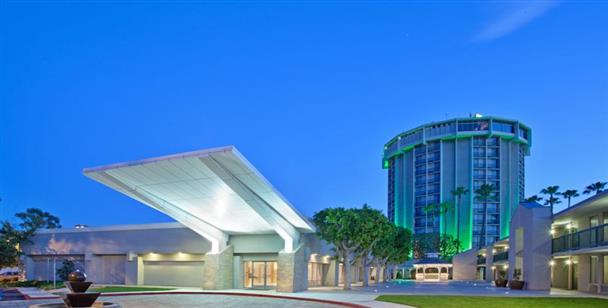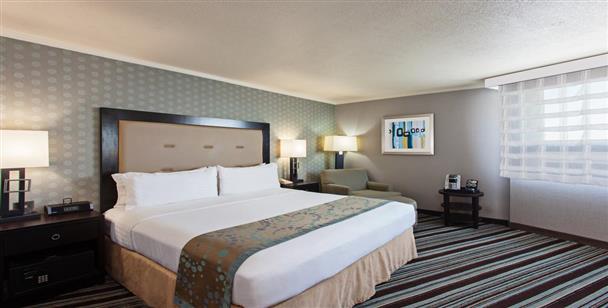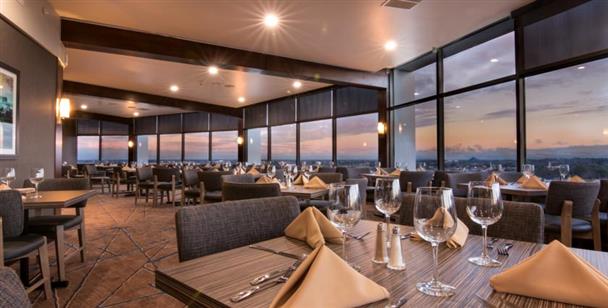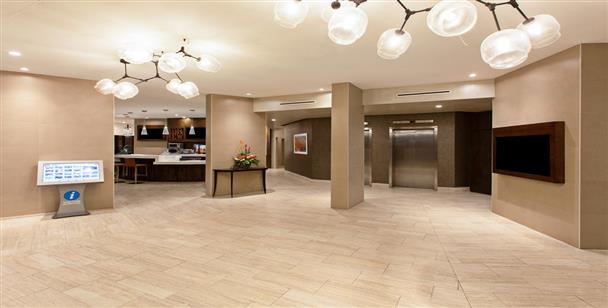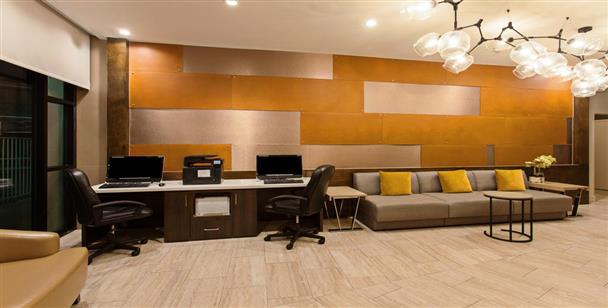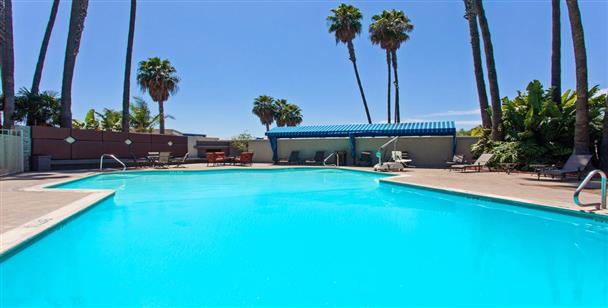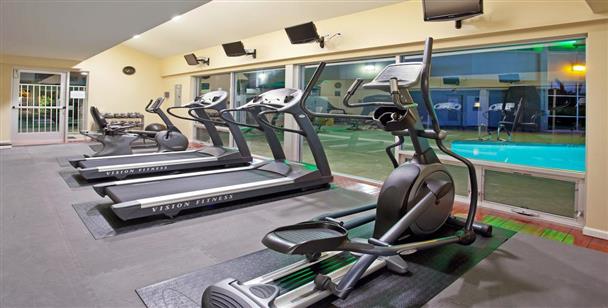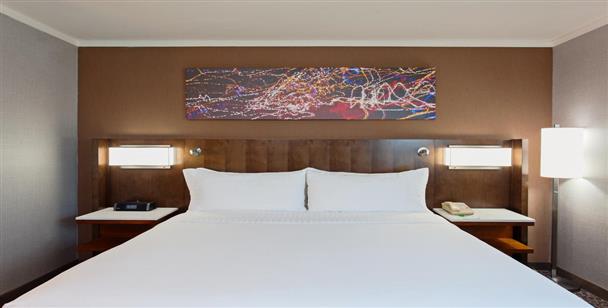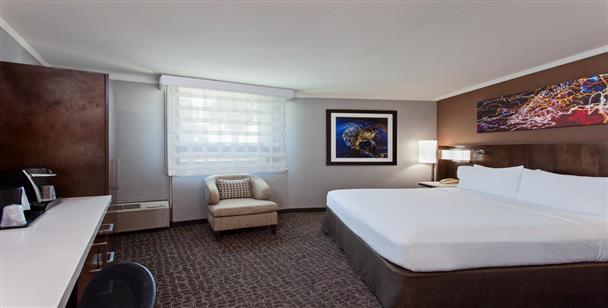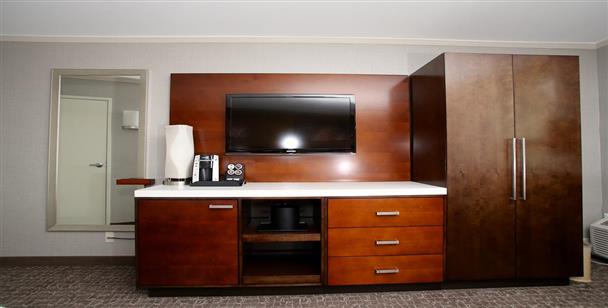 Amidst the bustling activity and improvements in Long Beach, the newly remodeled Holiday Inn Long Beach Airport Hotel and Conference Center has been engaged in remarkable enhancements of its own. Announcing the completion of the recent renovation, this Mobil Three-STAR and AAA Diamond airport property has a brand new, stylish and sophisticated look and feel. The lobby transformation is revealed displaying multi-level seating for casual conversation or business meetings. Boasting interactive reader board technology, attendees can visually identify the location of their meeting room, as well as view weather updates, recommendations for local attractions and more. The newly added BREW Coffee Bar is the perfect option for guests on the go. Offering Peet's specialty coffee beverages and grab-n-go breakfast and snacks for a day of exploring; this new outlet is designed for the movers and shakers. Complementing the re-invention of the VUE Bar and Restaurant. At the top of the tower, is a modern mid-century atmosphere that combines stunning views with delicious menu items for breakfast, lunch and dinner. In the evening, the VUE Bar and Restaurant elegantly transforms into an upscale bar scene that draws pre and post dinner guests, fans for a big game and the local regulars. In addition, this modern makeover has revitalized the meeting and event space with creative lighting, ultramodern furniture, state-of-the-art audio/visual equipments and much more. The newly remodeled Holiday Inn Long Beach Airport Hotel and Conference Center is the perfect place to stay for your day use, for relax or for a business trip. The generous amenities and accommodations make you feel right at home, whether you're here to work, get up to speed on military training, or take in the Long Beach area's favorite attractions.
Verification of Services availability and booking
To book your package: (1) click on the box corresponding to the date and package of choice and (2) click on "BOOK NOW" on the corresponsing row. Insert the reservation details in the next page to finalize your reservation.
The given prices include the purchase of the whole package (and are not prices by person). This means that, for a double room, the indicated price is for two people.
Similarily, when the package also includes access to the SPA, the given price also includes access to the SPA for 2 people.